Location: 740 University Ave Rochester, NY (Writers & Books)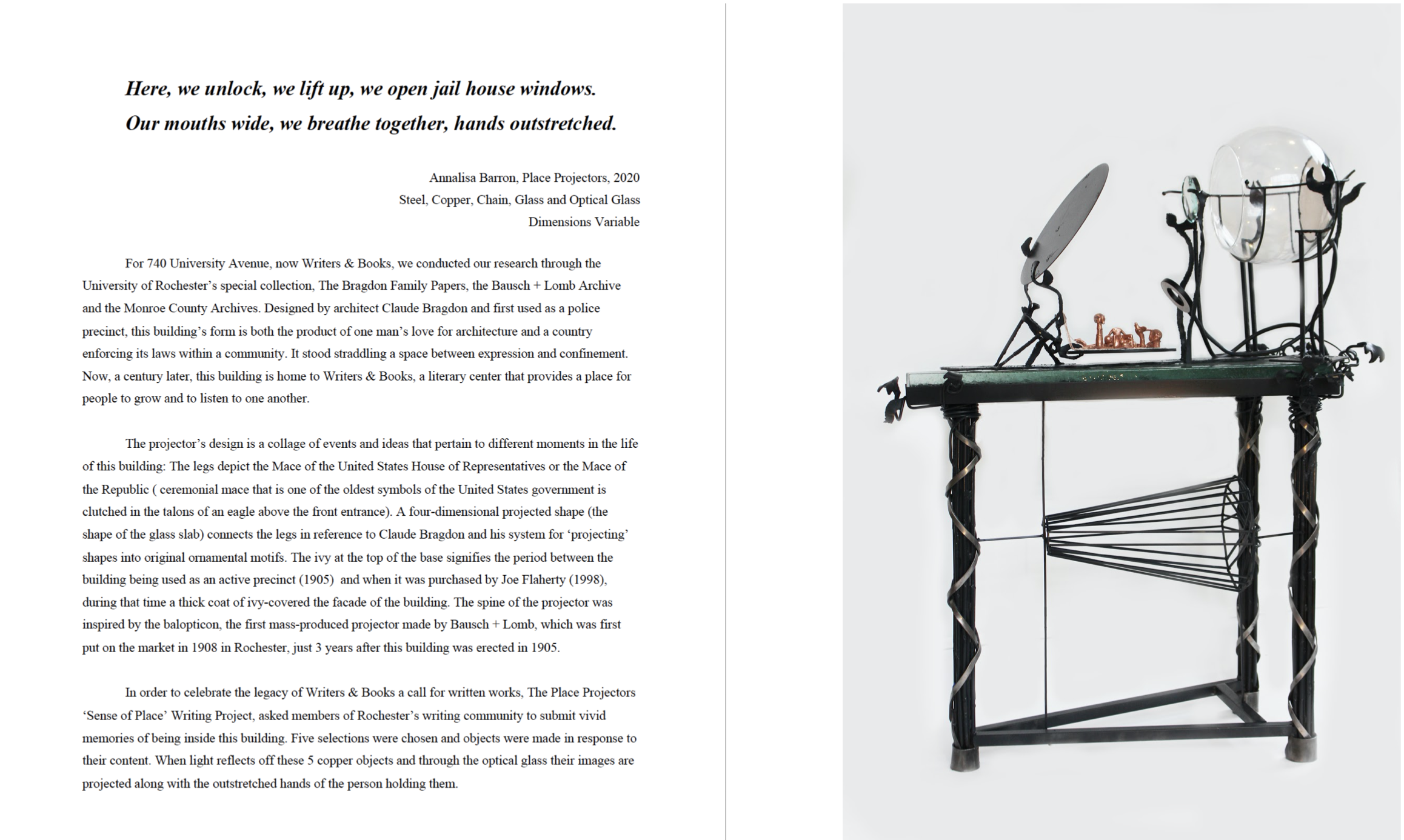 The selected written submissions from the Place Projectors 'Sense of Place' Writing Project can be found here: https://wab.org/place-projectors-writing-project/ . A full gallery and the written submissions will be available on this page in February 2021.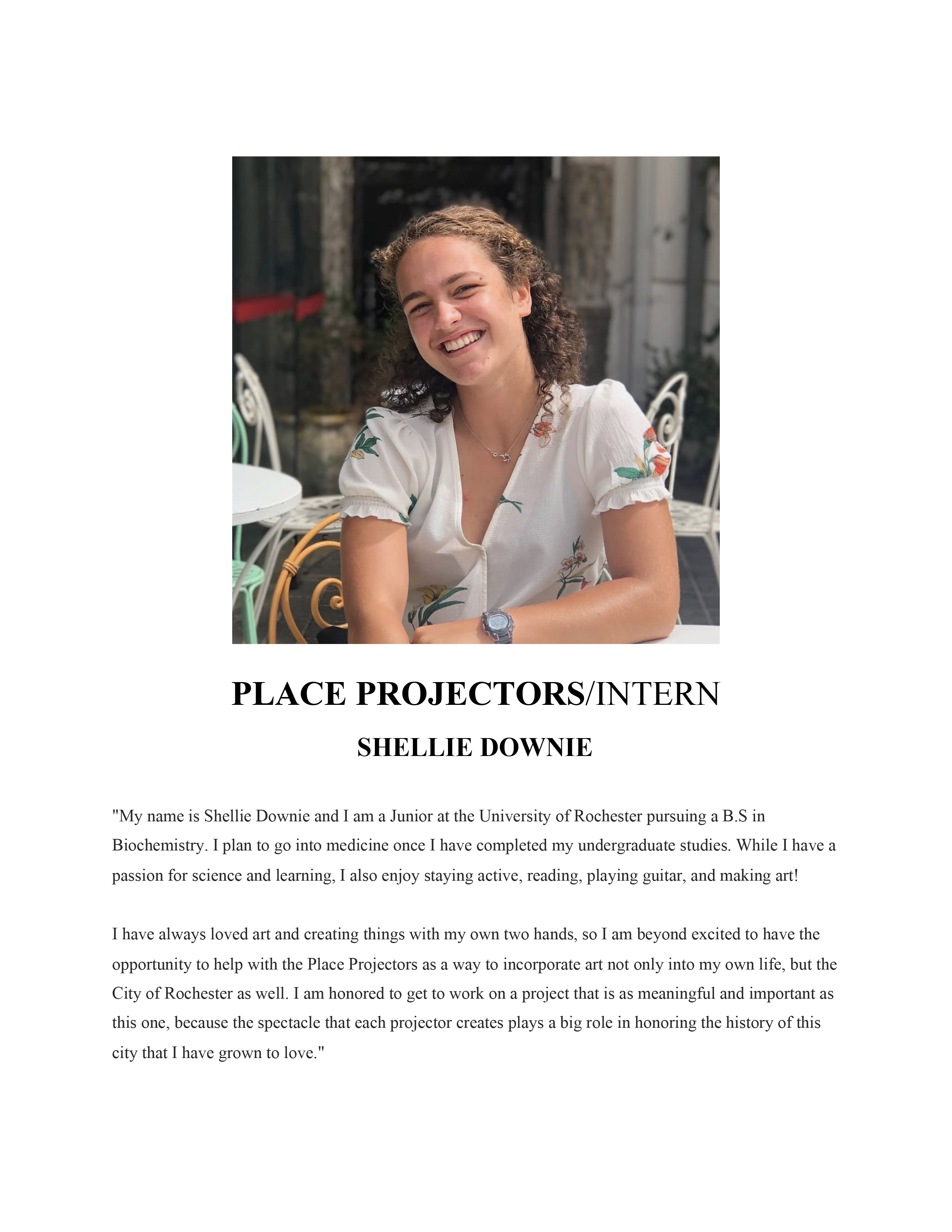 PLACE PROJECTORS at Writers & Books Literary Center: Call for Submissions
Place Projectors is currently in residence at Writers & Books Literary Center in Rochester, NY. As part of an ongoing exhibition of the development of Place Projectors, including historical materials from the Bausch and Lomb Archive, this residency will result in a permanent sculpture focused on the mission of Writers & Books as well as its building. The sculpture's projected imagery will be based on content from 5 selected submissions from an open call for written works and the sculpture's form will be derived from motifs developed by the building's architect, Claude Bragdon. The resulting artwork will be on display in the atrium exhibition space and a reading of the selected submissions will accompany the unveiling in Fall of 2020. For information on submitting work and more about the Place Projector's residency at Writers & Books please visit their website:https://wab.org/place-projectors-bringing-light-lenses-and-words-together/.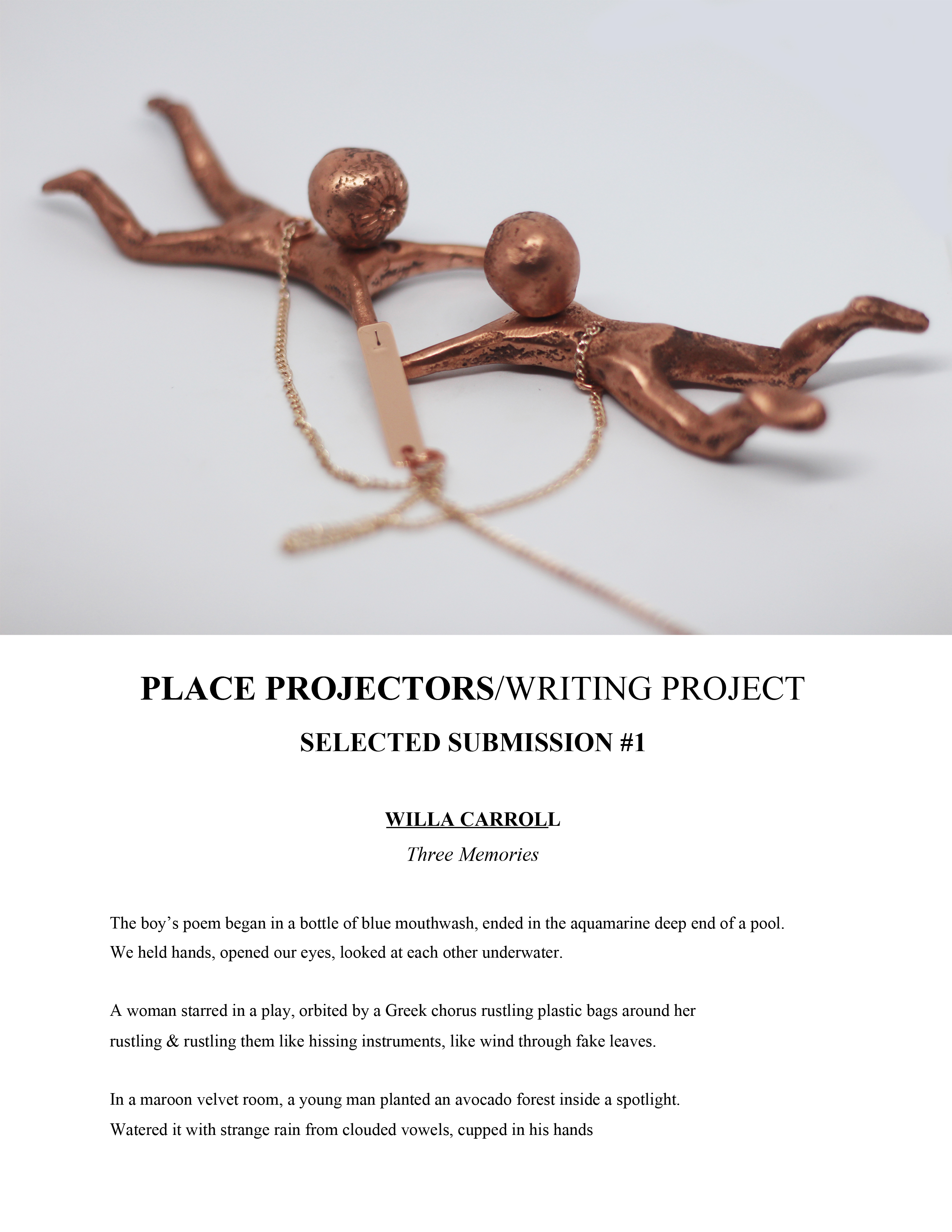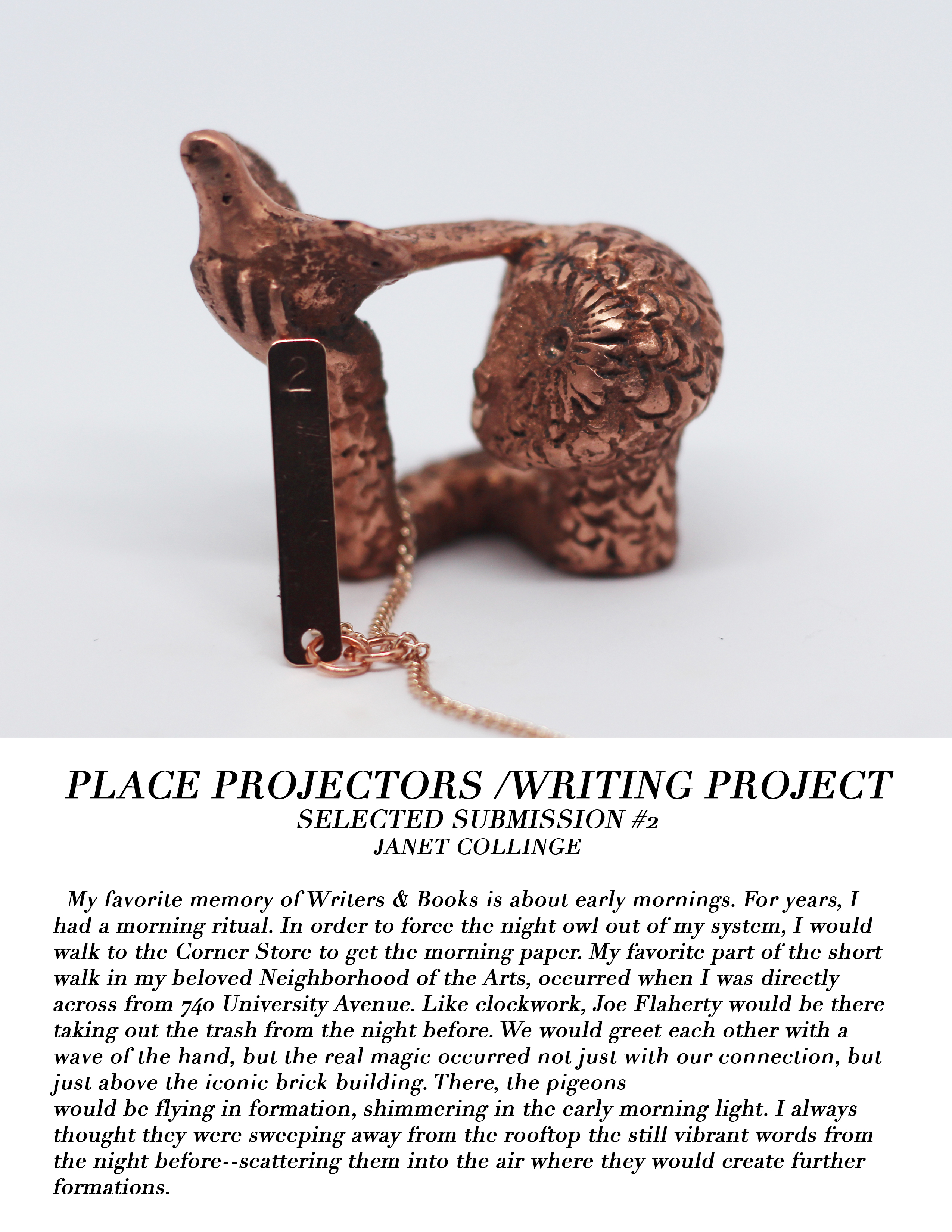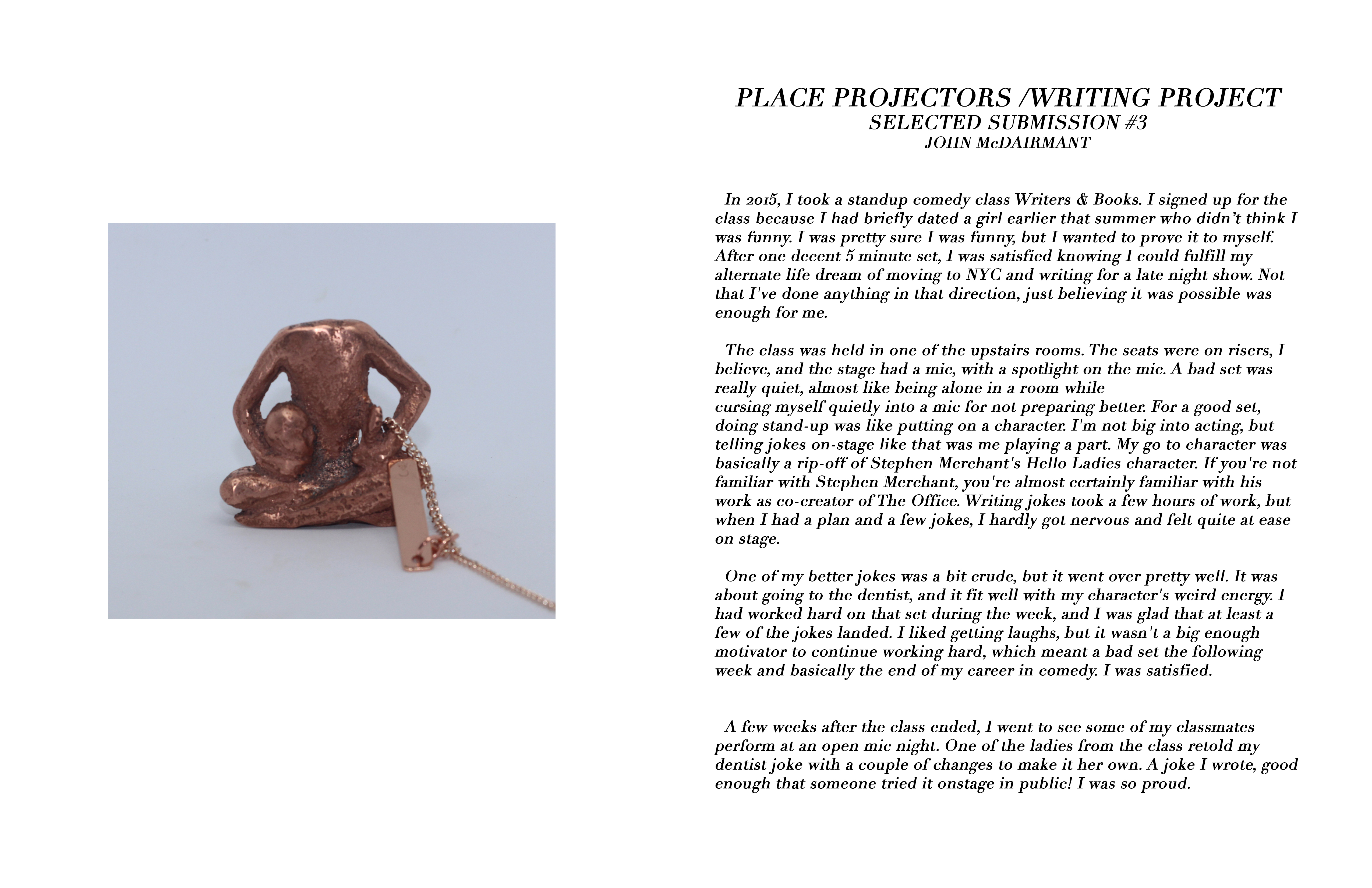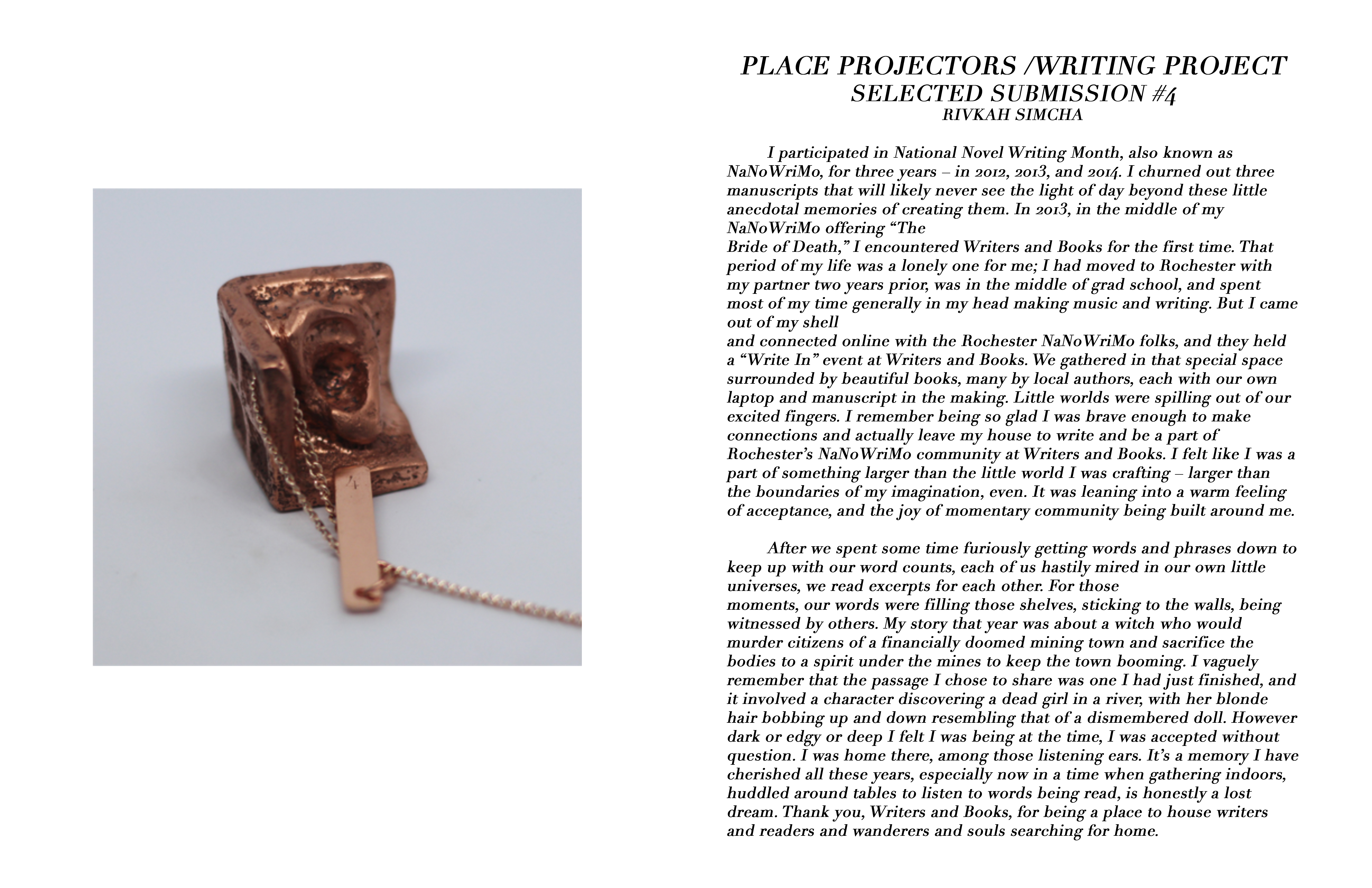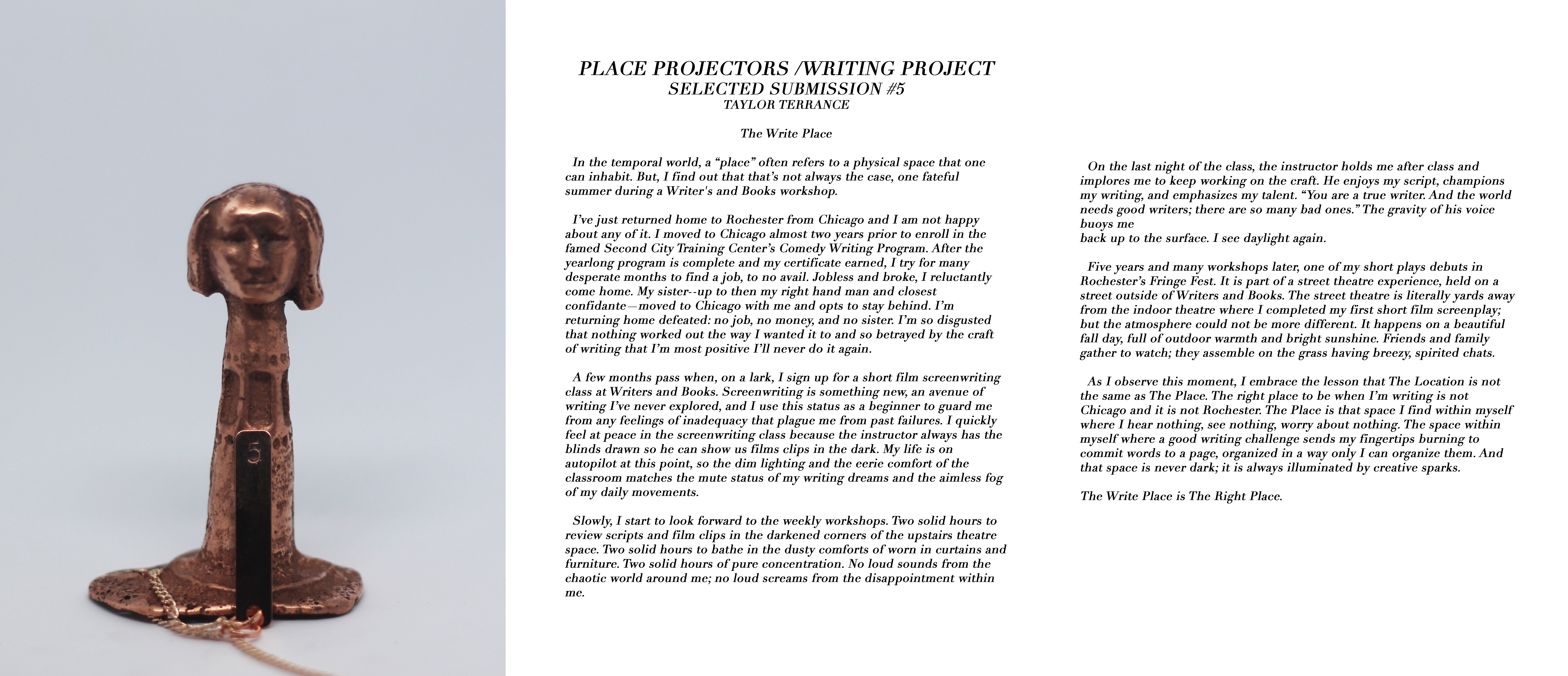 PLACE PROJECTORS /DONORS
ADAM SCHAEFER
KRISTINA KAISER
LEA FALES
ANTHONY MADRID
MARGOT FASS
MOLLY JOHNSON
CLARA REIDLINGER
MIKE SOTO
MRB CHELKO
LUDA BEGLEY
JOSHUA ZHONG
NATHANIEL PETERS
JOHN McDAIRMANT
JENNA KIRCHNER
JEFF SWIFT