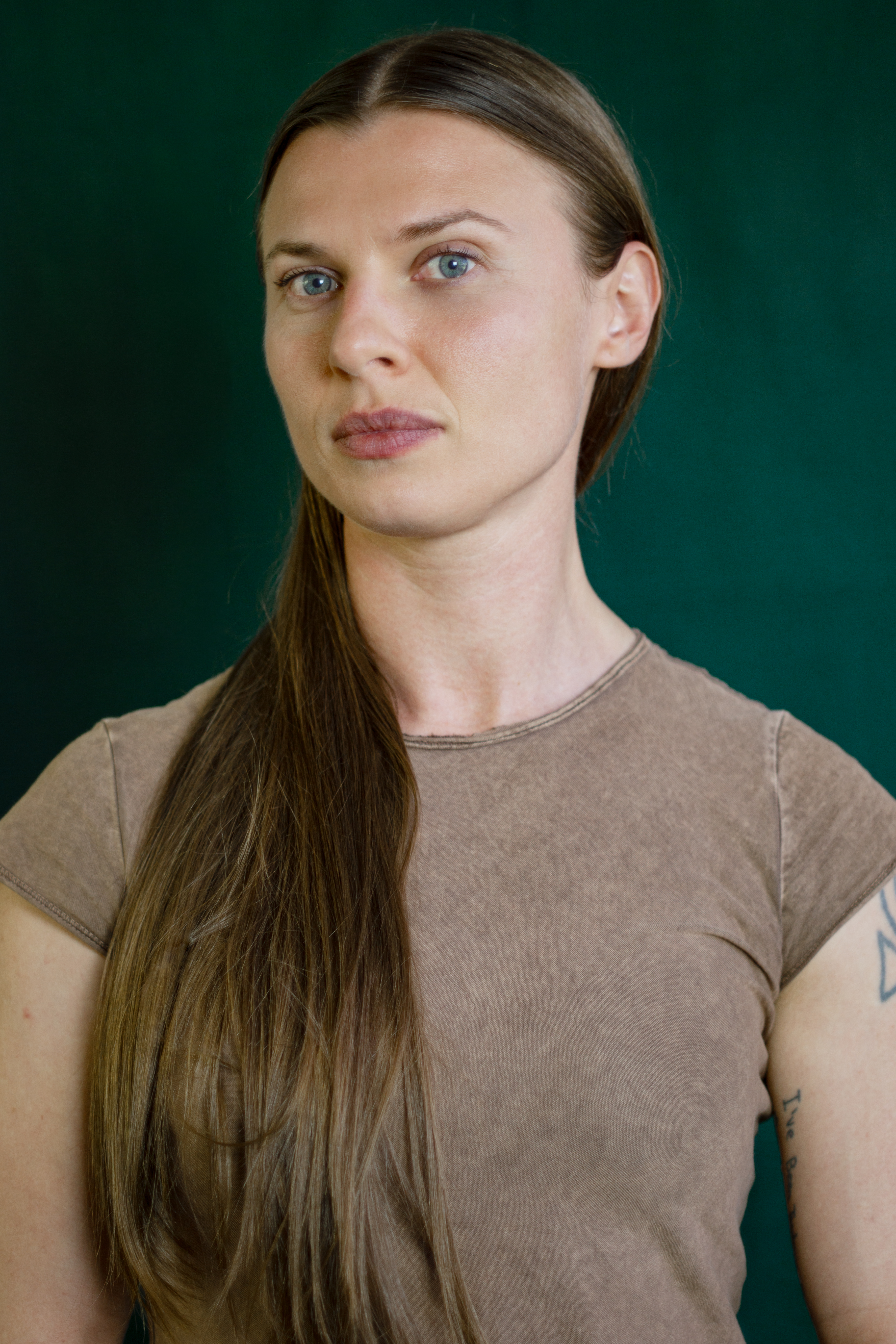 Photo by Clara Riedlinger
ARTIST'S STATEMENT:
When an idea sits in my mind it doesn't go away unless I make a way for it to exist in reality. First, that was music, but then the images in the lyrics needed to be paintings. Then, the paintings needed to come off the wall and be forms. Eventually the forms wanted to move so they needed bodies and stories for those bodies to live in. Now, I try to find the place where these persistent ideas originate and be as true to it, however strange or difficult, as possible. This may mean the piano that once played scores becomes the substance of an entire film. This may mean a film needs to be projected from a different place in history through a reincarnated victorian cinema device. I follow these hunches and musings by researching the questions they present and often am as surprised at what results as I am familiar with where they began. I try to be intentional about acknowledging that these worlds and beings are born from a female imagination. Incorporating other historical female creators into my research brings them into the studio like a mentor or friend. They create a glimpse into an ever present surreality that exists in all of us, yet is unique to their location in time and place.
Annalisa Barron
——————————————————————————————————————-
Annalisa Barron is an interdisciplinary artist based in New York City and Rochester, NY. She graduated from Penn State University with a BFA in Painting and Drawing in 2013 and with an MFA in Sculpture from the Pratt Institute in 2017. Her work has been exhibited at the Cooper Union, University of Rochester, Southern Oregon University, BunkerPROJECTS Gallery (Pittsburgh, PA), U.S. Embassy in Nicaragua, NO/GLOSS film festival (UK), and the Anthology Film Archives (NYC). Her most recent film, 'The Kingdom of Back' (2017) was featured in GRRL HAUS Cinema's 2018 European tour. She served as a panelist for the 2020 NYFA Craft and Sculpture Fellowships and is a recipient of NYSCA's 2020 Individual Artist Grant. She has received support from the New York Foundation for the Arts, the AAUW, the New York State Inspire Grant, Penn State University and the Simmons-Jansma Project Renew Grant.  Currently, Annalisa teaches 3D Design in the College of Art and Design at the Rochester Institute of Technology.